Friday, July 8, 2011
An excellent piece for you sports fans from GQ (their list and copy). Link from our own Josh Lewis.




by Adam Winer

GQ's heavily researched, highly scientific accounting of the bleacher creatures, bottle-throwers, couch-torchers, sexual harassers, projectile vomiters, and serially indifferent bandwagon-hoppers marring our national landscape. Residents of the City of Brotherly Love: You might want to start planning your victory parade right now.



LOS ANGELES LAKERS 



Starfuckers


Congratulations, Angelenos! You are the fairest of America's fair- weather fans! The Lakers unfaithful abandoned their team en masse when Magic retired in 1991, then reconfirmed their fickleness by sending local TV ratings plummeting 30 percent after Shaq departed in 2004. Meanwhile, in these championship days, the Staples Center is more bar scene than sports complex, where fans can't be bothered to clap—-their hands are too busy texting.




DALLAS COWBOYS


Deluded Trash-Talkers


The swaggering diaspora of Dallas fans insufferably mouth off about the invincibility of "America's Team," as if they're rooting for our entire country and not a franchise that has won two playoff games in the past fifteen years. To set the record straight: The nickname came from a 1978 Cowboys highlight reel, not some edict from Uncle Sam. And they've sworn their allegiance to a front-running team that isn't even good enough to run up front anymore.




DUKE UNIVERSITY BASKETBALL


Silver-Spoon Bullies


Duke fans who complain that everyone hates them because they're too good are like cheerleaders who complain that everyone hates them because they're too pretty. Sorry, princess! Soaked with arrogance (and Dick Vitale tongue baths), the Dukies have hit NC State with the chant "If you can't go to college, go to State!" while UNC has gotten the blunter "We're smart! You're dumb!" This from the crowd who interminably claim to be the classiest in all of basketball.




UNIVERSITY OF WISCONSIN FOOTBALL


Boozehounds


Drunken Badgers have amassed such a glorious history of harassing visiting fans—there was that time they threw glass beer bottles at a 7-year-old—that UW became the nation's first school to install Breathalyzers at the gate. With their "Show and Blow" program (again: their name, not ours), the university requires breath checks of any student previously booted from a game for an alcohol violation. And fans aren't the only ones blowing. The entire 300-member marching band was suspended for one game in 2008 due to repeated incidents of alcohol abuse and—wait for it—sexualized hazing.




BOSTON RED SOX


Insufferable Hypocrites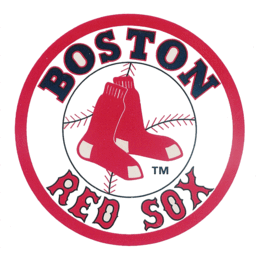 Winning the 2004 World Series was the worst thing to ever happen to Red Sox fans. Having been beaten into a state of lovable-loserdom by generations of championship futility, they now seem intent on living out some sort of horsehided cycle of domestic violence, inflicting upon us everything that for eighty-six years was inflicted upon them. It is a display of epic hypocrisy. All their whining about the Yankees' salary-driven Evil Empire? They now gloat while drubbing opponents with what is routinely the second-highest-paid roster in baseball. All that baloney about being a bunch of scruffy underdogs? They blindly maintained it while winning the 2007 World Series with a payroll almost $90 million higher than Colorado's




OAKLAND RAIDERS


Criminals


Ever since John Madden collected the NFL's most vicious trouble cases into a Super Bowl–winning wrecking crew, the Silver and Black have attracted an unholy fan base of hell-raisers, gangbangers, and inveterate knife-lickers, all of whom firmly believe that skipping town for an away game is well worth the parole violation. (The Raiders' 1999 visit to San Diego resulted in so many midgame stadium fights that even the players on the field turned to watch.)




PHILADELPHIA EAGLES/PHILLIES


Meanest Fans in America


Over the years, Philadelphia fans have booed Santa Claus as well as their own star players. They've even booed a guy who just helped the city win a friggin' World Series title—while he was getting his ring. Boooo! Admittedly, there are some things fans have cheered. Like Michael Irvin's career-ending neck injury and a fan being tased on the outfield grass. Things reached their nadir last season, when Citizens Bank Park played host to arguably the most heinous incident in the history of sports: A drunken fan intentionally vomited on an 11-year-old girl.



(Did your team make the list? See the rest at

GQ.com

).